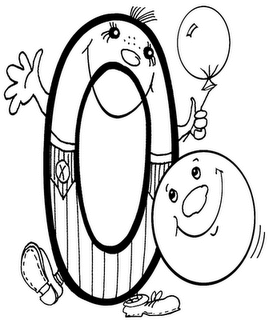 Nula na engleskom – nekoliko mogućnosti
Kako se kaže nula na engleskom
Jednostavno pitanje a evo i odgovora:
zero, oh, nought, nil, love
E sad da se razjasnimo u kojim slučajevima koristimo ove ponuđene opcije.

zero
– češće se koristi u varijanti  američkog engleskog;  Ipak, u svim varijantama engleskog jezika koristi se uvek u sledećim slučajevima
– za  broj koji ima vrednost nula – the number zero, više informacija ovde
– kod izražavanja temperaturnih vrednosti, ispod – iznad nule (five degrees below zero) koristi se i u britanskom i američkom engleskom
– kod odbrojavanja, in count-downs, lansiranje raekta i sl.
oh
– koristimo kada se nabrajaju cifre jedna po jedna, znači u telefonskim brojevima
ili ako nekome diktirate svoj broj tekućeg računa
two six oh one seven eight three
– kada pričamo o recimo autobuskim linijama (401), brojevima hotelskih soba ( room 307)
– za brojeve sa decimalama (after a decimal point – 8.03, eight point oh three)
nough

– varijanta prisutna u britanskom engleskom za nulu kao cifru.
nil
to je verovatno poznata upotreba, narošito muškoj populaciji, koristi se za sportske rezultate, recimo fudbalske (football scores)
2-0 England won two nil.
love
love se koristi u tenisu za rezultat nula
15-0 – The score is fifteen love.
Da bi utvrdili da li smo dobro shvatili, malo vežbe, klik ovde
Zašto se nula u tenisu na engleskom kaže love?
Postoje 2 moguća odgovora na ovo pitanje, a to su:

1. Nula liči na jaje a jaje se kaže na francuskom l'oeuf. Liiči na pomenuto love 🙂 Dakle to je zvanično objašnjenje br.1.
2. Priča se da se u 17-om veku govorilo play for love, tj. igraš karte iz ljubavi a ne za pare – za dž(abe), tako da se to prenelo i na neke sportove, kao tenis, pa je 0-0 ustvari love-all. Dakle, nije važno da li si dobio poen u tenisu ili ne, igraš tenis iz ljubavi, radi lepote same igre. Ovo objašnjenje je malo više zastupljeno.